Discover more from Pop Culture Spirit Wow
Geek nerd love with occasional meanderings into spirituality, wonder and raucous bouts of memery.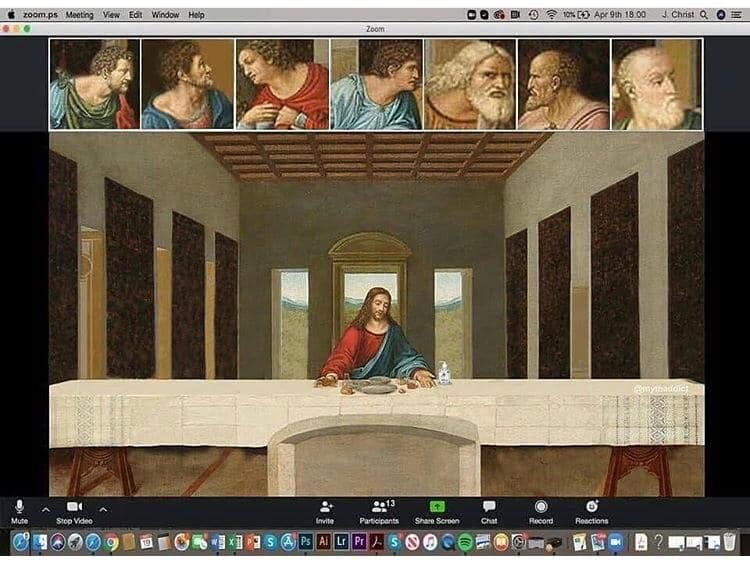 POP CULTURE SPIRIT WOW
Hi! How are you doing?
Have you gotten to the point yet where you're thinking maybe you should have some alternatives to beginning every conversation with "how are you doing?" but also man you're tired and that does not seem very high a priority at all?
I ran into someone on campus yesterday – aka he saw me from 50 feet away and started to walk toward me and I literally told him to stop doing that because I couldn't recognize him behind his mask and also because I SHOULD NOT HAVE TO EXPLAIN THIS RIGHT NOW and so we shouted words at each other warmly. His opening gambit was: "Isn't it beautiful?" Here "It" is our completely abandoned pretty much horror movie-ready campus.
His follow through was even better: "You must like this because it means you and the other Jesuits don't have to interact with each other." (Said in all seriousness.)
We're all just doing the best we can, aren't we? I mean not that guy, but the rest of us. One day at a time.
---
Five Alternative Conversation Starters To Try This Week:
So who's your favorite saint, Pope Francis or Dr. Fauci?

Can you tell me seventeen shows I should start streaming? (ALT: So 'Ozark', amirite?)

Hey, did you know Los Angeles has birds?

Please give me all your recipes that involve pasta or rice.

Ooh, what is that you're wearing on your face, a T-shirt or old boxers?
---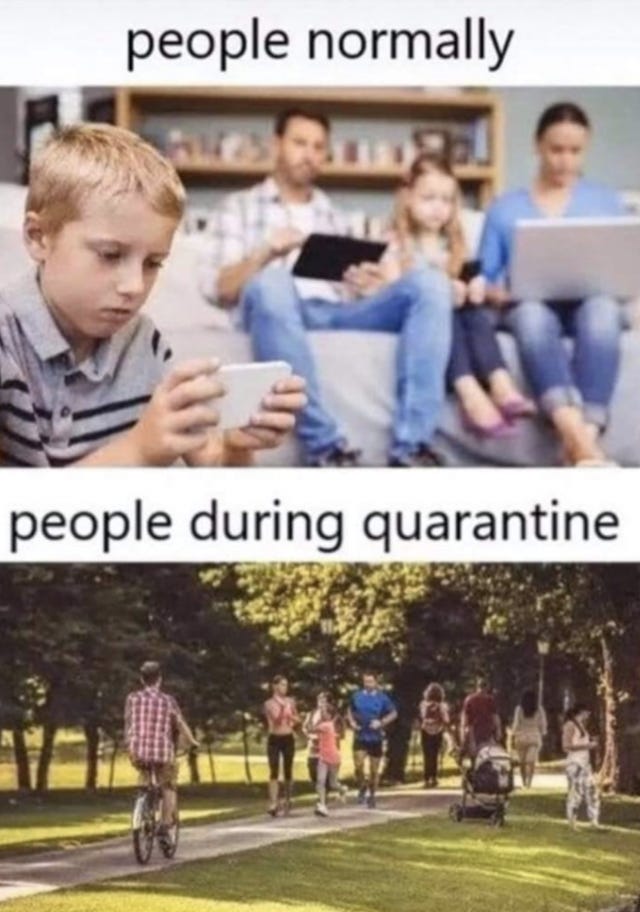 I don't know when walking for walking's sake stopped being a thing. I'm going to guess it was somewhere between "Welcome home from World War II, Dad, your duty now is to work all the time" and "Wait, that screen has moving pictures."
For the moment we've regained that permission we once had to walk not because we're trying to get somewhere or lose some calories but simply as a form of pleasure. To savor the breeze, or just the intake of air. To notice the world around us in all its little ordinary details that are actually not terribly ordinary at all. The way the sunlight collects and gleams off the leaves near sunset is 100% Gandalf the White level magic.
---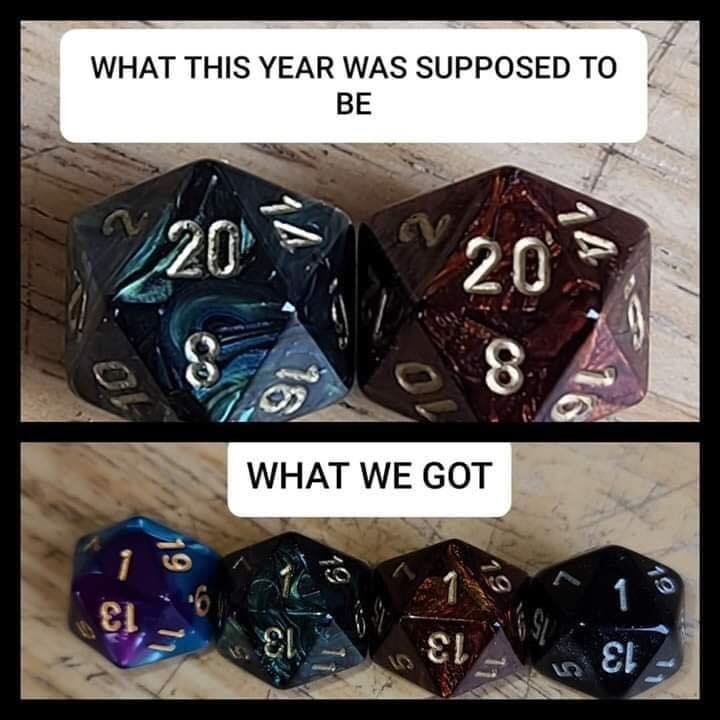 Little 80s Role Playing Game Humor There For You, My Nerds
---
Among the many unusual and interesting phrases to come from this moment, Sheltering in Place might be favorite.  
To think of your home as a shelter gives it a different kind of feeling, I think. It's not just a place where you live or rest or sleep but a place where you can feel safe, which is to say a place whose purpose is in part to look out for you.
It's like even if you're living by yourself right now, you're not all alone in this. Your home is there taking care of you.
---
As I go through different experiences these weeks I find myself compiling a list of ideas for horror films that would not have made any sense even just a month ago.
Seeing teenagers walking together toward you.

The delivery guy insisting no, he won't just leave the pizza you ordered like he is supposed to, you have to come sign for it with his pen.

There's a person on your Zoom meeting you don't recognize who only shows their name and their name is Mother.

A tickle in the back of the throat.

Going to sleep.
---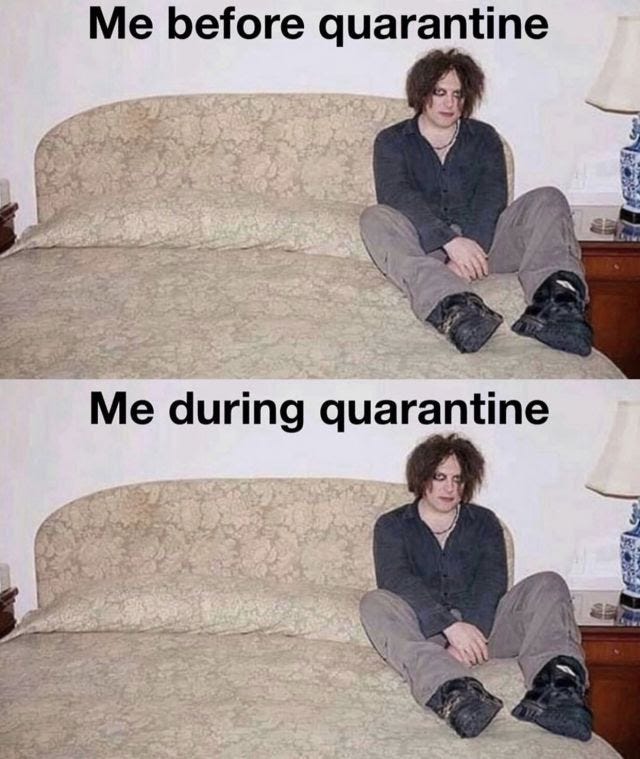 Speaking of horror films, consider this: People go to horror films to experience their fears in a safe environment. The things onscreen can't hurt us, and so being afraid becomes just a kind of roller coaster to enjoy. (The kind-of-contrary that proves the point: When The Exorcist came out many people left mid-film, in part because they felt that it was possible they were being exposed to something that could do them actual harm.)
Similar but more intense: People ride roller coasters to experience the thrill of something that looks and feels like it actually could do them actual harm, but is actually safe. Space Mountain in the Disney Parks is a classic case; flying around in near darkness with beams hurtling out of nowhere just inches above your head is ridiculously dangerous. But they've designed the ride so we'll never actually hit those beams and so we go.
Now, with those examples in mind, let me ask you this: Why is anyone watching presidential press conferences right now? I just can't understand it.
---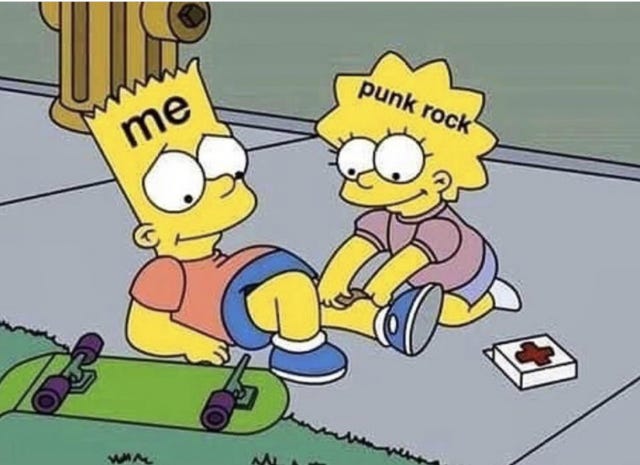 ---
I've gotten a little work done, but it's hard to be terribly productive right now. In fact it's hard to do too much of anything. I'm reading a lot less, listening to almost none of my podcasts. I do a little of this, a little of that, and then somehow it's time for dinner.
And you know what, I'm okay with that. I think that idea that we have so much more free time right now and we should be Doing All the Things is not to be trusted. The world is literally forcing us all to stop. Ignore this at your peril.
---
THREE TWEETS
Patrick Stewart is Reading Me Shakespeare's Sonnets Every Day, and I Love Him
Gillian Anderson as Hand Wash as Thread (Thank you Laura Olin)
And What a Difference 30 Days Makes:
---
TAKE
A Slow Boat Ride
WATCH
A Man Slowly Go Crazy from Too Much Time in Isolation
Also, Dancers Dancing
Also: All the Fishes
LISTEN
To a Bagpipe Drum Jam
READ
Whatever feeds you. And forget the rest.
In Christian circles this is Holy Week, culminating with Easter on Sunday. It's going to be a little different this year, clearly, but maybe that's not entirely a bad thing either.
I'm about 99% sure I'm going to take next Sunday off from the newsletter and just try to take it all in. I may send you one teeny tiny little thing, but that'll be it. And I'll be back the week after.
I hope the coming days treat you gently, and more than that that you treat yourself with gentleness and care. You're doing a lot better at this than you think you are. As my yoga app keeps telling me, "All you need to do is breathe and rest. Breathe and rest."
See you in two weeks.